'Wounded'
Part of The Fringe Festival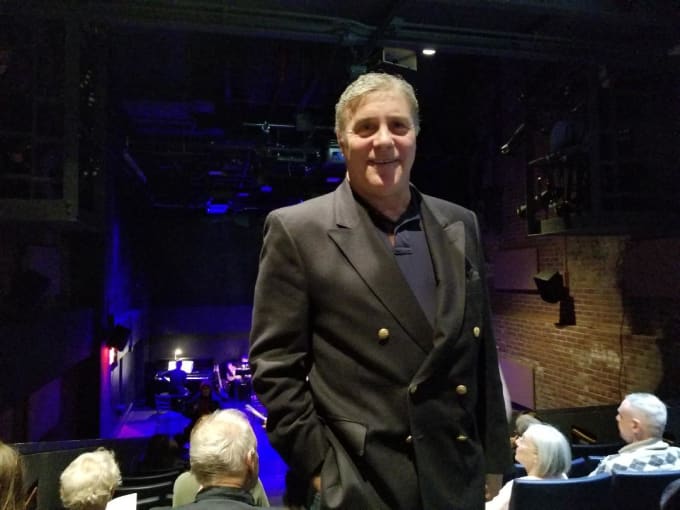 Wounded is a complex play. It is the type of play that has you forming an opinion and then changing it half way through the show and then has you in another direction by the end. Set in Tommy and Angelica's apartment, it is the story of a wounded veteran who is now incapacitated and has his wife and wife's boyfriend to care for him. The set looks like something thrown together, but as the show goes on you begin to realize that it is made to look like hell because that is where all three are, in hell. Kerry Kazmierowicztrimm has written this play about not one, but two wounded warriors. Samuel's (Kyle Felts) injuries are not known until well into the play. Angelica (Tanya Gorlow) has a difficult task in that she still loves Tommy (Scott Kuza), but wants a somewhat normal life for herself. She had to quit school and put her architectural aspirations on hold to care for Tommy. She tries her best to comfort Tommy and tries to make him think as if that should help him snap out of his mental disability.
Where the show runs into a bit of a problem is Samuel. If presented better, Samuel's PTSD could have made the show a lot better. We are given his disability in a banal way, almost childishly. Director Liz Lanier has Samuel confusingly laid back ( almost like a millennial). Samuel was a man who saw his best friend get killed, his guts all over his uniform. To have him directed like a soft, no to little confidence man is not believable. When he flips out over Tommy's yelling, we are not moved by it. The audience would be better served to have been made aware of this rather than weakly springing it on us.
The other problem with Wounded is that Samuel talks about his daughter, Annabel—how he lost both her and his wife. This scene should have been more emotional, more heart wrenching. Lanier does not bring this nor the scene where Kenny and Samuels made up as friends and the impact or implication that this has on the play and his relationship to Angelica to light. Felts is flat throughout most of the show. We cannot identify with him. Where we feel nothing toward Samuel, Scott Kuza is excellent as Tommy. His emotions, his reactions are timely and effective. Left in between of all this, Gorlow is somewhere in the middle of things. She is torn as to what may happen next. We never really see (with the exception of a few times) her true emotion let loose.
There are a lot of good things going on in this play, however. We try to imagine the pain that Tommy suffers. We pity Angelica. She was a person who wanted to do great things with her life. Angelica deeply loved Thomas, she still hopes that Tommy will return to his old self. We wonder if so, what happens to Samuel, the third wheel throughout the play.
The Soho Playhouse has been putting on The Fringe Encore Series since the mid 90s. Many start up writers and writers who are established put on their works at Soho. Dr. Jekyll & Mr. Hyde as well as Beowulf are currently playing at Soho. The latter two received very good notices. Wounded, as stated, had some really good things too. I think if it gets a little refined, it could become a great play. As it is right now, it only falls in the midland area.