Robert Massimi.
Know your talents, what's worse NBC bet big on an unproven person to host a prime slot, someone unproven and unskilled for this job. A former lawyer and FOX host, Kelly was swept up by NBC. Unskilled and untalented, Kelly in the first two weeks showed that she was lost in this job, people she had on where perplexed, even angry over the questions she asked. At times she asked questions to guests that you would not ask your best friend on live T.V, guests were openly angry at her. The show has lost even more momentum in that ratings have tanked. On FOX, Kelly hosted the pm Kelly File, which was very good up until the presidential debates, where Trump initialed her on national viewership. Her FOX viewership ended up turning on her and her ratings at FOX began to tank as well. Kelly saw the hand writing on the wall and neither FOX nor Kelly renewed her contract. NBC had the bright idea of hiring her without any real daytime experience. Kelly had a completely different setup at FOX, most of her guests were "friendly", she had little confrontation or challenge as it was considered an honor for conservatives to be hosted on FOX. Anyone adversarial, Kelly knew to keep arms distance, not to disrupt the flow of the program, she would throw softballs to anyone she per sieved as adversarial.  Kelly, at best an independent made big money and didn't want to rock the boat, even as the sex scandal broke at FOX.
READ BELOW:
Megyn Kelly has struggled to build an audience for her program on 'Today,' raising questions about her shift from Fox News. Nathan Congleton/NBC/Getty Images
Megyn Kelly has struggled to build an audience for her program on 'Today,' raising questions about her shift from Fox News. Nathan Congleton/NBC/Getty Images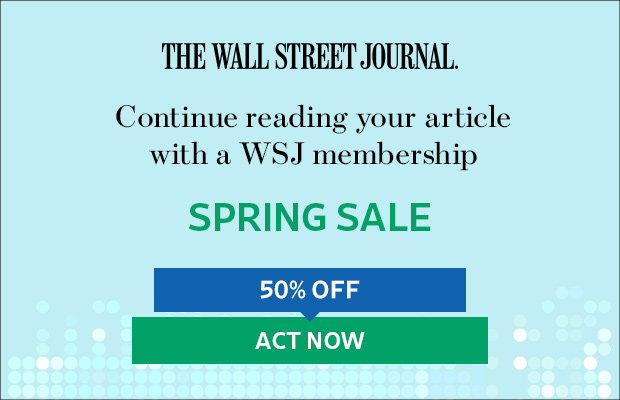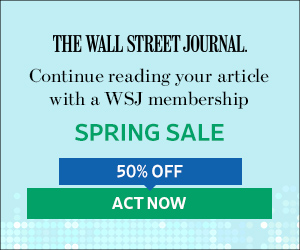 Megyn Kelly was supposed to bring star power to NBC News and a bigger, broader audience of morning viewers to its "Today" show franchise.
Instead, the three-year, $69 million bet to woo Ms. Kelly from her conservative prime-time perch at Fox News is backfiring.
Since taking over the 9 a.m. hour of the lucrative morning show in September and rebranding it "Megyn Kelly Today," Ms. Kelly has struggled to make the shift to daytime broadcast television, with its delicate balance of soft features and hard news. Her ratings declines and higher production costs have been a drag on a critical franchise for NBC.
"I need to introduce myself to people who don't know me or know some bastardized version of me that they've gotten from a website or a TV show," Ms. Kelly said in an interview. "There are definitely some who only know me through some caricature they learned about on 'The Daily Show.' "
Some of NBC's affiliate TV stations are unhappy with the drop in viewers, and staffers on other NBC News shows have been grumbling about Ms. Kelly's lofty budget. Hollywood publicists started steering their A-list talent away from the program when a feud erupted with Jane Fonda after Ms. Kelly asked the actress on-air about her plastic surgery.
In addition, Ms. Kelly's Sunday night newsmagazine, which premiered to disappointing ratings last summer, has been reduced to occasional prime-time specials.
NBC News Chairman Andrew Lack's big bet on Ms. Kelly was a throwback to the golden age of broadcast news when networks routinely awarded so-called star anchors huge contracts, believing the face delivering the news was as important as the news itself.
Today, the landscape of network and cable television is so big that there isn't one person who necessarily draws the kind of audience to justify that cost, said Marcy McGinnis, a 30-year veteran of CBS News who is now a consultant.
The turmoil during Ms. Kelly's first year at NBC—along with the high-profile exits of NBC's Matt Lauer and CBS's Charlie Rose due to sexual-harassment allegations—have shaken up morning TV news, underscoring the big risks of high-stakes wagers on celebrity news personalities.
With the audiences for morning and evening news shows on a slow decline for decades, the focus of most network news managers is on profit margins and reducing the high salaries of the former era.
When Diane Sawyer stepped down from anchoring ABC's "World News Tonight" in 2014, relative unknown David Muir was given the job and ratings actually went up. After Katie Couric gave up anchoring "CBS Evening News," she was replaced by the less-known Scott Pelley, who has subsequently been replaced by the even lesser-known Jeff Glor without a hit to ratings. Those anchors commanded significantly lower salaries than Ms. Sawyer and Ms. Couric.
"Andrew Lack made the mistake with Megyn Kelly [from the beginning] with the decision to hire her to an anachronistic celebrity contract in the mistaken belief that star quality could turn into ratings gold," said Andrew Tyndall, a television news analyst and consultant.
​Audience Slide
Change in average weekly 'Megyn Kelly Today' viewers since her show premiered on NBC
Mr. Lack, who persuaded Ms. Kelly to join NBC, defended Ms. Kelly's morning and prime-time roles at the network. "Megyn has continued to prove that she's a tremendously skilled, hard-hitting journalist, who adds valuable insight and analysis to all she touches," he said in a statement.
Since joining "Today," Ms. Kelly is averaging 2.4 million viewers an episode, 18% below what the hour was pulling in last season, according to data from Nielsen. The ratings have declined sharply for the past two months, dipping to a low of 1.9 million, after getting a lift from the network's coverage of the Winter Olympics in February.
Among adults aged 25 to 54, the key demographic that the show targets, ratings are down 28% since last season.
Ms. Kelly's ratings are also hurting the 10 a.m. hour of "Today" with Hoda Kotb and Kathie Lee Gifford, according to Nielsen data. That hour of the show, which focuses on lighthearted lifestyle and celebrity news, is down 6% in viewers and 19% among adults 25-54.
The performance of "Megyn Kelly Today" has allowed its chief rival, Walt Disney Co.'s syndicated chat show "Live with Kelly & Ryan," to more than double its lead over NBC in that hour to 747,000 viewers.
"I'm sure they were hoping it was going to do better than this," said Stacey Schulman, an executive vice president of television consulting firm Katz Media Group. "She is a polarizing personality."
The "Today" franchise is key to NBC News and its parent NBCUniversal, a unit of Comcast Corp. "Today" generates more than $500 million in revenue and profits of more than $100 million annually, people close to the show said. It is the most successful and important program on the network and is the main profit center for NBC News.
"Megyn Kelly Today" is vastly more expensive for NBC than its predecessor, which was more clearly an extension of the "Today" show with shared resources. The combined salaries of previous hosts Al Roker and Tamron Hall were less than half of Ms. Kelly's $23 million-a-year payday, according to several people familiar with the matter. Ms. Kelly declined to comment on her salary.
The show also carries a much higher budget, including staff who work as Ms. Kelly's stylist and publicist. Plus, NBC News spent nearly $10 million redesigning a studio for the show that it also has to rent.
Ms. Kelly's show is not the only headache facing "Today." In November, longtime "Today" anchor Mr. Lauer was fired after he was accused of sexual harassment. (Mr. Lauer apologized but contested some accounts of his behavior.) Initially, the new morning team of Savannah Guthrie and Ms. Kotb drew strong numbers, but more recently rival "Good Morning America" on ABC has passed "Today" in viewers.
Ms. Kelly said it is too soon to make final judgments on her hour of "Today."
"Our show is a baby. We're six months old," she said. "Morning TV is obviously new to me and I'm figuring it out as we go…I think any show needs about a year to just find its footing."
It's not unusual for new programs to stumble out of the gate, and given the myriad choices viewers have on broadcast, cable and streaming services, getting attention is increasingly difficult. Even so-called appointment programming such as sports and news are no longer immune to audience fragmentation and are feeling pressure to take big swings to bring in viewers.
Ms. Kelly has yet to find a tone that makes sense for viewers, and she has said she wants to be less reliant on politics. At times, in her evening program, she is a tough newscaster interviewing Russian President Vladimir Putin about election tampering. In her morning show, she can be found doing a Dr. Phil-esque segment asking "throuples"—three people in a relationship—about whether they all fit in a king-size bed.
Anchor Change
Viewership of 'Megyn Kelly Today' is down, especially with the key demographic of females 25-54, compared with last year's version of the show at the same time, which featured Al Roker, Tamron Hall and other hosts.
All viewers
2.4 million, –18%
Women 25-54
495,000, –28%
'Today'
at 9 a.m.
2016-17
'Megyn Kelly
Today' at 9 a.m.
2017-18
Ms. Kelly said the move to mornings is akin to "growing a new muscle" and that while she loved the "throuples" episode, "I wouldn't say it was the future of 'MK Today.' "
Ms. Kelly developed a reputation as a hard-nosed interviewer during her more than 12 years at Fox News and was part of the network's "murderers' row" of prime-time conservative hosts who dominated cable ratings for years.
Known for her prosecutorial approach to interviews—Ms. Kelly is a lawyer—she often echoed the sentiments of other conservative Fox News commentators when it came to the "war on Christmas," the Black Lives Matter movement and gay rights. "Cupcake nation alert" became her catchphrase for the left or those seen as politically correct.
She won some fans outside of the channel's conservative base when she challenged then-presidential candidate Donald Trump over his statements about women during a live debate. But she has struggled to parlay that attention into a compelling TV personality who resonates with daytime viewers, bouncing between segments on cooking, domestic abuse and concussions.
Her audience at Fox News was older and more conservative, while "Today" caters primarily to a younger female audience.
Mr. Lack has said he knew that putting her on the morning program would be a big test. "Yes, there is risk and it's unnerving and a little scary," he said in an interview last year before she started on "Today."
Her difficulty securing an audience is a sore spot for some local TV stations that carry NBC programming, a group that has historically held sway with broadcasters' programming decisions. At WAVE-TV, the affiliate station in Louisville, Ky., the audience for "Megyn Kelly Today" is more than 40% smaller than what the previous incarnation of that hour was averaging a year ago. "We're certainly not happy with the Nielsen numbers," said Ken Selvaggi, vice president and general manager of WAVE-TV.
People familiar with the "Today" economics question how a show with new costs of more than $30 million a year can remain profitable. Others close to the show said it makes less than its predecessor.
An NBC News spokeswoman said Ms. Kelly's show is profitable.
Ms. Kelly started off on NBC with a Sunday newsmagazine designed to take on CBS's iconic "60 Minutes." The first episode in June featuring an interview with Mr. Putin attracted only six million viewers, about half the average audience of "60 Minutes."
A few weeks later, a controversial interview with Alex Jones, founder of Infowars, a site that frequently promotes conspiracy theories, turned into a public relations disaster for Ms. Kelly and NBC News, largely because of Mr. Jones's claims that the Sandy Hook elementary school shooting was a hoax. Only 3.5 million viewers tuned in, fewer than what CBS and ABC averaged that night with reruns of "60 Minutes" and "America's Funniest Home Videos," respectively.
Ms. Kelly said it was "important journalism" to question Mr. Jones because "ignoring this guy hasn't worked."
"Sunday Night with Megyn Kelly" was pulled before it finished its scheduled run of episodes. NBC recently said Ms. Kelly will host occasional prime-time specials as her schedule permits.
"I don't think I fully appreciated how much work the morning show was going to be and how many hours it was going to require of me," Ms. Kelly said, adding that doing occasional specials was a "good compromise."
Shrinking Pool
Fewer viewers keep watching the 'Today' show once Megyn Kelly's segment begins. That drop-off means a smaller audience is still tuned in once the show's final hour, at 10 a.m., begins.
Ms. Kelly said NBC News executives have shown no signs of wavering in their commitment to her nor challenged her direction for the show. "They've given us a long leash," Ms. Kelly said. "They know that I'm finding my footing and it's going to take time."
Ms. Kelly received praise from critics and a lift in the ratings when she leaned into the #MeToo movement, featuring women on her show who had made accusations against movie mogul Harvey Weinstein, journalist Mark Halperin and others. Ms. Kelly has also mentioned her own experiences at Fox News, where she alleged harassment by Roger Ailes, the late CEO of the network, who denied the charge.
Fox News parent company 21st Century Fox and News Corp , owner of The Wall Street Journal, share common ownership.
Last month her show received an Emmy nomination for best informative talk show, along with Steve Harvey, Dr. Oz, Larry King and "The Chew."
"I'm proud of the journalistic work we've been accomplishing," Ms. Kelly said. "The ratings are important, there's no question, but it's not the only metric."
Her coverage of sexual-harassment scandals has also resulted in some awkward moments, emphasizing the delicate balance that morning show anchors need—part best friend to chat with over coffee, part insightful guide to the news of the day. The dynamics of a live audience further complicate the ability to make quick shifts in tone between segments.
On the Nov. 8 episode, Ms. Kelly opened her show by saying to her studio audience, "I can't wait to bring the cast of 'Sesame Street' out here, but first, is Harvey Weinstein going to get arrested?"
After Mr. Lauer was fired, Ms. Kelly had a former "Today" staffer on her show to talk about her consensual affair with Mr. Lauer. Many "Today" veterans were upset, seeing it as a cheap shot at Mr. Lauer and a ratings stunt.
"I understand that," Ms. Kelly said. "They loved him. They'd been working with him for decades, and it is hard when you care about the person who is at the center of these stories—trust me, I know."
Other ungainly moments have taken place with celebrities, most prominently with Jane Fonda. Ms. Fonda took offense at Ms. Kelly asking about her plastic surgery during an interview about a new movie with her and Robert Redford. Ms. Fonda made jokes and mocked Ms. Kelly several times after that, including on a different "Today" segment, prompting Ms. Kelly to launch a Fox News-style attack on Ms. Fonda.
"This is a woman who is synonymous with outrage. Look at her treatment of our military during the Vietnam War. Many of our veterans still call her 'Hanoi Jane' thanks to her radio broadcasts, which attempted to shame American troops," Ms. Kelly said on her show in January.
The "Hanoi Jane" rant, as it became known, was seen as an extreme overreaction inside "Today."
Ms. Kelly makes no apologies for firing back at Ms. Fonda. "I'm all for turning the other cheek but sometimes one has to stand up for one's self," she said. A spokeswoman for Ms. Fonda declined to comment.
Now, when Ms. Kelly does have entertainers on, they are usually from fellow NBCUniversal-owned properties such as Bravo's "Real Housewives" franchise or they are C-list celebrities such as Whitney Thore from TLC's reality show "My Big Fat Fabulous Life."
Ms. Kelly said she never wanted a "celebrity-driven show."
"The content of my show is driven by me and my team of producers and not by anyone else," she said.
Write to Joe Flint at joe.flint@wsj.com
<!– share menu –>
<menu class="shareMenu shareMenu–horizontal">
<li class="shareMenu__item">
<a class="shareIcon" data-sharemenu-action="email" data-sharemenu-track="email" aria-label="Email" href="mailto:?subject=Megyn%20Kelly%20is%20struggling%20at%20NBC%E2%80%99s%20%E2%80%98Today%E2%80%99%20show%2C%20an%20expensive%20reminder%20of%20how%20the%20heyday%20of%20the%20star%20network%20anchor%20has%20passed.&body=https://www.wsj.com/articles/nbc-bet-69-million-on-megyn-kellythen-viewers-vanished-1524667220″>
<svg class="shareSVG shareSVG–email" viewBox="0 0 21 15″ xmlns="http://www.w3.org/2000/svg"><path d="M20.3.8l-9.6 7-9.5-7h19zM.7 2.4l6 4.5-6 7V2.3zm.8 12.4l6.3-7.2 3 2.2 2.8-2.2 6.3 7.2H1.4zm19.2 0zm0-1l-6-7 6-4.4V14z" fill-rule="evenodd"/></svg>
</a>
</li>
<li class="shareMenu__item">
<a class="shareIcon shareIcon–facebook" data-sharemenu-action="window" data-sharemenu-track="facebook" aria-label="Facebook" rel="nofollow noopener noreferrer"
href="https://www.facebook.com/sharer/sharer.php?u=https://www.wsj.com/articles/nbc-bet-69-million-on-megyn-kellythen-viewers-vanished-1524667220&#8243; target="_blank">
<svg class="shareSVG shareSVG–facebook" xmlns="http://www.w3.org/2000/svg&#8221; viewBox="0 0 10.5 22.5″><path d="M10 11.3H7v11.2H2V11.3H0v-4h2.2V4.7C2.2 3 3.2 0 7 0h3.5v4H8c-.5 0-1 0-1 1v2.3h3.5l-.4 4z"/></svg>
</a>
</li>
<li class="shareMenu__item">
<a class="shareIcon shareIcon–twitter" data-sharemenu-action="window" data-sharemenu-track="twitter" aria-label="Twitter" rel="nofollow noopener noreferrer" target="_blank"
href="https://twitter.com/intent/tweet?text=Megyn%20Kelly%20is%20struggling%20at%20NBC%E2%80%99s%20%E2%80%98Today%E2%80%99%20show%2C%20an%20expensive%20reminder%20of%20how%20the%20heyday%20of%20the%20star%20network%20anchor%20has%20passed.&url=https://www.wsj.com/articles/nbc-bet-69-million-on-megyn-kellythen-viewers-vanished-1524667220&via=WSJ"&gt;
<svg class="shareSVG shareSVG–twitter" xmlns="http://www.w3.org/2000/svg&#8221; viewBox="0 0 21.1 17.4″><path d="M19 4.3V5c0 5.7-4.4 12.4-12.4 12.4-2.4 0-4.7-.7-6.6-2h1c2 0 4-.6 5.4-1.8-2 0-3.5-1.3-4-3h1.8C2.3 10 1 8.2 1 6c.6.2 1.2.4 2 .4-1.2-.7-2-2-2-3.6 0-.8.3-1.6.7-2.2 2 2.7 5.3 4.4 9 4.6-.2-.3-.2-.7-.2-1 0-2.4 2-4.4 4.3-4.4 1.2 0 2.4.5 3 1.4 1-.2 2-.6 2.8-1-.3 1-1 1.8-2 2.3 1 0 1.8-.3 2.6-.7-.5 1-1.3 1.7-2 2.3″/></svg>
</a>
</li>
<li class="shareMenu__item hide12 hide16″>
<span class="shareIcon" data-sharemenu-action="partial-scrim" data-target="fontScrim" aria-label="Text Resize">
<svg class="shareSVG shareSVG–font" xmlns="http://www.w3.org/2000/svg&#8221; viewBox="0 0 18.5 17.5″><path d="M18.2 17.2c-.7 0-.7-.2-1-1.4L14.5 4.2h-.2l-2.7 11.3c-.3 1-.4 1.5-.7 1.7h-.4c-1 0-1-.2-1.3-2L5.6 0h-.3L1.7 14.8C1.2 17 1.2 17 0 17.2v.4h4v-.4h-.4c-1.6 0-1.6-.3-1-2.6L3 12h3.2l.8 3.4c.3 1.4.4 1.6-1 1.7h-.4v.5H13v-.3H13c-1.3 0-1.3-.2-1-2l.4-1.4H15l.5 2c.2 1.2.3 1.4-.8 1.4h-.3v.3h4v-.3h-.2zm-15-6l1.5-6 1.3 6H3.3zm9.4 1.7l1-4.8L15 13h-2.2z"/></svg>
</span>
</li>
<li class="shareMenu__item sharePopup__wrap hide4 hide8″>
<input type="checkbox" class="sharePopup__toggle" id="shareMenuResizeSB10074494397261254706104584172143614378838″ data-sharemenu-action="popup">
<label class="shareIcon" for="shareMenuResizeSB10074494397261254706104584172143614378838″ aria-label="Text Resize">
<svg class="shareSVG shareSVG–font" xmlns="http://www.w3.org/2000/svg&#8221; viewBox="0 0 18.5 17.5″><path d="M18.2 17.2c-.7 0-.7-.2-1-1.4L14.5 4.2h-.2l-2.7 11.3c-.3 1-.4 1.5-.7 1.7h-.4c-1 0-1-.2-1.3-2L5.6 0h-.3L1.7 14.8C1.2 17 1.2 17 0 17.2v.4h4v-.4h-.4c-1.6 0-1.6-.3-1-2.6L3 12h3.2l.8 3.4c.3 1.4.4 1.6-1 1.7h-.4v.5H13v-.3H13c-1.3 0-1.3-.2-1-2l.4-1.4H15l.5 2c.2 1.2.3 1.4-.8 1.4h-.3v.3h4v-.3h-.2zm-15-6l1.5-6 1.3 6H3.3zm9.4 1.7l1-4.8L15 13h-2.2z"/></svg>
</label>